(SEO)

Search Engine Optimization
Grow your organic traffic & get ranked on top keywords
SEO ( search engine optimization). It refers to strategies that enhance your website's rank in search engine results pages (SERPs).
Because of this, search engines like Google, Yahoo!, and Bing will display your website more prominently to those who are looking for solutions that your company, product, or service can offer.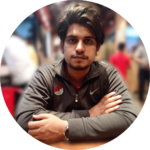 "With 9.2 billion searches conducted per day on the planet, there's no denying that Google is the world's leading search engine giant. With an estimated 52% of website traffic coming from organic google search, Businesses are looking for SEO experts to help them acquire, convert and retain customers. Make you place ahead of your competition using SEO to increase your organic visibility and maximise your profitability".
75%

Clicks goes to

Top-5 Results

on

G

o

o

g

l

e
SEO is essential because it increases the visibility of your website, which results in increased traffic and opportunity to convert visitors into customers.
substantially increase your site's discoverability
Increased visibility will help you create enduring brand recognition.
Get substantially more organic traffic
substantially increase your site's discoverability
First, we use our keyword research and competitive analysis to better understand the niche, the firm, the competitive landscape, and the opportunities we can uncover.
The website is then evaluated as it is right now. Who is the current target market? What are the most useful and underutilised search terms? Are you hitting the target effectively? What does Google think of the website, and does the organisational structure make sense?
Monitoring actual user responses to optimizations is what tracking and optimising entails. These operations are continuous and ongoing.
We speed up our efforts if preliminary optimizations are producing the expected outcomes. 
We repeat the cycle from the research stage if things aren't going as well as we'd like.
SEO progress reports are published monthly. These includes details on what unfolded over the month, a comparison of this month to the previous one, a list of effective and ineffective keywords, and statistics on how key behaviours changed.
Ready to Grow your Business?